Made in Mokum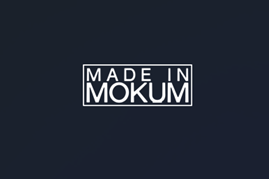 About Made in Mokum
I've been collecting beautiful ceramics for a long time now. Pieter Groeneveldt has always been one of my dutch heroes and I've been lucky to acquire some of his work. Another big hero is Lucie Rie, but I just can't afford one of her pieces (yet). In 2015 I started my artisan pottery studio in Amsterdam. I now specialize in making my own glazes. It's a bit of chemistry and a lot of artistic patience and determination.

I'll be putting in new work on my website on a regular basis. It's still not easy to let go of a beautiful vase, because I love (at least like) every single well balanced and nicely glazed pot, no matter how wonky or weird. A piece of work that 'works' inspires to make another one.


Until 2015 all my pottery was marked with the seal of the family Verbunt. It's a traditional 19th century crest with 'four bunts' (straw baskets). The origin is unknown, but most likely my great-great grandfather had it drawn up to add some style to his brewery and wine trade. Thanks to his economic legacy, I was able to start up the studio. From march 2015 on I've been signing work with the new Made in Mokum-logo.


Although I like to work alone, that's just impossible and very boring. Thanks to everyone who helped me out a to make my studio into a real business. I hope to be learning new things about ceramics my whole lifetime.

Camille Verbunt
Founder Made in Mokum